..scroll down for english..
PRESENTASI VIDEO & DISKUSI / VIDEO WORKS PRESENTATION & DISCUSSION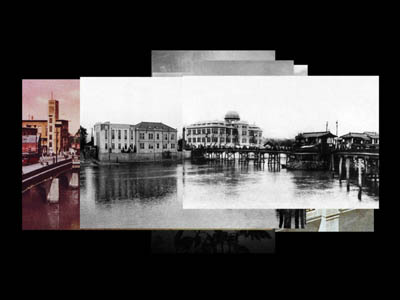 Seniman /
Artists
:
Jean-Gabriel Périot
(France) &
Hafiz
(Indonesia)
Pengamat / Observer:
Jemi Irwansyah
(Indonesia)
Moderator:
Veronika Kusumaryati
(Indonesia)
Programer paruh waktu Festival Film Eropa, dan telah menghasilkan beberapa karya dokumenter.
Part-time programmer for European Film Festival and has produced several documentaries.
Date: Kamis / Thursday, 06 January 2011 (14.00 – 16.00)
Venue: Klub Kajian Film (Artcinema) - FFTV, Institut Kesenian Jakarta
Jean-Gabriel Périot adalah seniman asal Perancis yang secara konsisten memperlakukan arsip-arsip visual sebagai instrumen yang hidup, cair, dan otonom dalam karya-karya videonya. Ketertarikannya pada persoalan sejarah dan politik membuatnya leluasa bermain-main dengan komponen makna yang terkandung di dalam arsip visual. Karya-karyanya selalu "subversif" dan mengundang pemaknaan baru terhadap berbagai peristiwa besar yang luput dari pengamatan para sejarawan dan pandangan-pandangan arus utama. Berdua bersama Hafiz, perupa dan pendiri Forum Lenteng yang juga menghasilkan banyak karya video yang menggunakan arsip sebagai elemen penting dalam berkarya, mereka akan mempresentasikan karya-karyanya dan mengundang publik untuk berdiskusi.
Jean-Gabriel Périot is a French artist. He consistently treats visual archives as a lively, fluid,and autonomous instrument in his video works. His interest towards historical and political issues gives him the ability to be playful with the components of meaning contained in visual archives. His works are always "subversive" and invite new significations towards big events, often overlooked by historians and mainstream viewpoints. Hafiz, an artist and also is the founder of Forum Lenteng, has also produced a lot of video works in which archives are used as vital elements. Both will present their works and invite a public discussion based on these presentations.