..scroll down for english..
PUBLIC LECTURE
Program Kuliah Umum..
The Public Lecture Program..
Sejarah dan Makna Politis Arsip Visual / History and Political Meaning of Film (visual) Archive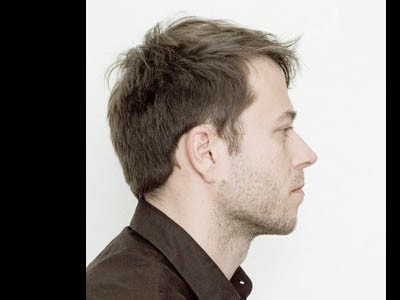 Pembicara /
Speaker
:
Jean-Gabriel Périot
(France)
Seniman yang konsisten memperlakukan arsip visual sebagai instrumen penting dalam karya-karya videonya. Lebih dari 20 karya videonya diapresiasi dengan tinggi di berbagai festival film dan video internasional.
An artist that has consistently treated visual archives as essence in his video works. More than 20 of his works have been highly appreciated in numerous international film and video festivals.
Pengamat / Observer:
Jemi Irwansyah
(Indonesia)
Moderator:
Ibnu Rizal
(Indonesia)
contact person:
Maulida
, mobile: +62.(0).857.1187.1363
Date: Jumat / Friday, 07 January 2011 (13.00 – 15.00)
Venue: Ruang Soelaiman Soemardi (Multimedia Center - Gedung C, Fakultas Ilmu Sosial dan Ilmu Politik, Universitas Indonesia)
Arsip visual adalah materi yang sangat berharga dan potensial untuk menyingkap berbagai persoalan yang belum selesai di masa lalu dan menggugat permasalahan yang harus dikritisi hari ini. Namun selama ini, pemanfaatan arsip visual dalam karya-karya dokumenter cenderung mengabaikan potensi visual yang terkandung di dalamnya. Arsip visual masih ditempatkan sebagai materi pendukung dan bertindak sebagai benda mati yang ilustratif. Padahal, begitu besar potensi eksplorasi arsip visual untuk menciptakan strategi pengucapan baru yang seringkali mengejutkan. Ketika sebuah arsip visual diperlakukan sebagai sebuah elemen yang cair dan otonom, berbagai kemungkinan makna pun dapat terbuka. Seni kontemporer, khususnya seni video, telah membuka kemungkinan pemanfaatan arsip visual sebagai elemen yang sesungguhnya bisa berbicara lebih banyak dan lebih dinamis dari yang sebelumnya dibayangkan.
Visual archives are priceless materials and full of potential in discovering a number of issues that has not been dealt with fully in the past, as well as to claim the ones that has to be put under scrutiny today. Yet all of this time, the utilization of visual archives in documentary works tends to neglect the visual potential embedded within. Visual archives are still considered as mere supporting components, and rendered lifeless as illustrative elements. Even so, there is a great potential for visual archive explorations to come up with a new --therefore sometimes surprising-- articulation strategy. When visual archives were treated as an element, liquid and self-governing, coverings on a number of meaning possibilities they have could be made ajar. Contemporary art, especially video art, has opened this very possibility in the utilization of visual archives as elements that could narrate to a greater extent in quantity, and more dynamically in quality, than we could ever imagined.
Perubahan Arah dan Geografis Seni Rupa Kontemporer Pasca 2000 / Decentralization of Biennales: The Changes of Geographies and Directions of Contemporary Art Post 2000s
Pembicara / Speaker: Charles Esche (Netherlands)
Charles Esche adalah kurator dan penulis. Sejak 2004, ia menjadi direktur Van Abbemuseum, Eindhoven, Belanda. Esche adalah salah satu pendiri dan ko-editor Afterall Journal, sebuah publikasi seni kontemporer yang pertama kali diluncurkan di Central St Martins College of Art and Design, University of the Arts, Inggris. Esche pernah menjadi ko-kurator Gwangju Biennale 2002, Korea dan menjadi kurator untuk Istanbul Biennale 2005, Istanbul. Bersamaan dengan kedatangannya ke Jakarta dalam rangka 10 Tahun ruangrupa, Esche akan memberikan kuliah umum di Bandung dan Yogyakarta.
Charles Esche is a curator and writer. Since 2004, he serves the Van Abbemuseum, in Eindhoven, the Netherlands, as its director. Esche is one of the founders and co-editors of Afterall Journal, a contemporary art publication, first launched at Central St. Martins College Art and Design, University of the Arts, UK. Esche had served the role of co-curator for Gwangju Bienalle 2002, South Korea and curator for Istanbul Bienalle 2005, Turkey. During his visit to Jakarta, to celebrate the 10 Years of ruangrupa, Esche will also give public lectures in Bandung and Yogyakarta.

Penanggap / Respondences: Alia Swastika (freelance curator, Indonesia), Nindityo Adipurnomo (Yogyakarta Biennale Foundation, Indonesia)

contact person:
Christy (email: christy@ivaa-online.org)
Farah Wardani (email: program@ivaa-online.org)

INDONESIAN VISUAL ART ARCHIVE (IVAA)
Patehan Tengah 37 Yogyakarta 55133
phone: +62.(0).274.375.247, fax: +62.(0).274.372.095

biaya pendaftaran / participation fee: Rp 150.000
early bid (biaya pendaftaran sebelum / before 03 January 2011): Rp 100.000
batas akhir pendaftaran / registration deadline: 07 January 2011
Date: Senin / Monday, 10 January 2011 (16.00 – 20.00)
Venue: Auditorium LIP, Yogyakarta
Esche akan berbicara mengenai posisi Biennale/Triennale ketika mendapat persaingan dari festival dan pasar seni rupa yang cenderung lebih komersil. Program kuliah umum ini merupakan kerjasama antara IVAA dengan Yayasan Yogya Biennale dan akan diadakan di Bandung dan Yogyakarta. Diskusi dalam bahasa Inggris, dengan terjemahan ke dalam bahasa Indonesia dalam sesi diskusi.
Esche will discuss about the position of biennales/triennales still holds at the time when challenges are constantly posed by art festivals and markets, which tend to lean on thE more commercial side of things. The public lecture program is made possible by the collaboration between IVAA and Yogya Bienalle Foundation. The events will be held in Bandung and Yogyakarta. Discussion sessions will be held in English, with Indonesian translation.
A Feeling for the Political. Artist and Art after European Democracy Failed.
Pembicara / Speaker: Charles Esche (Netherlands)
Moderator: Agung Hujatnikajennong (Indonesia)

contact person:
Arum Prameshwari (Program Manajer Selasar Sunaryo Art Space, email: selasar@bdg.centrin.net.id)
Date: Kamis / Thursday, 06 January 2011 (14.00 – 17.00)
Venue: Selasar Sunaryo Art Space, Bandung
Program kuliah umum di Bandung merupakan kerjasama dengan Selasar Sunaryo Art Space. Publik yang berminat dapat langsung datang ke tempat acara. Diskusi dilangsungkan dalam bahasa Inggris.
The public lecture program in Bandung is made possible by collaboration done with Sunaryo Art Space. Those who are interested could come directly to the location of the event. Discussion session will be held in english.